Lotus Vietnamese Sandwiches
229 5th Ave, Brooklyn, NY 11215
Order now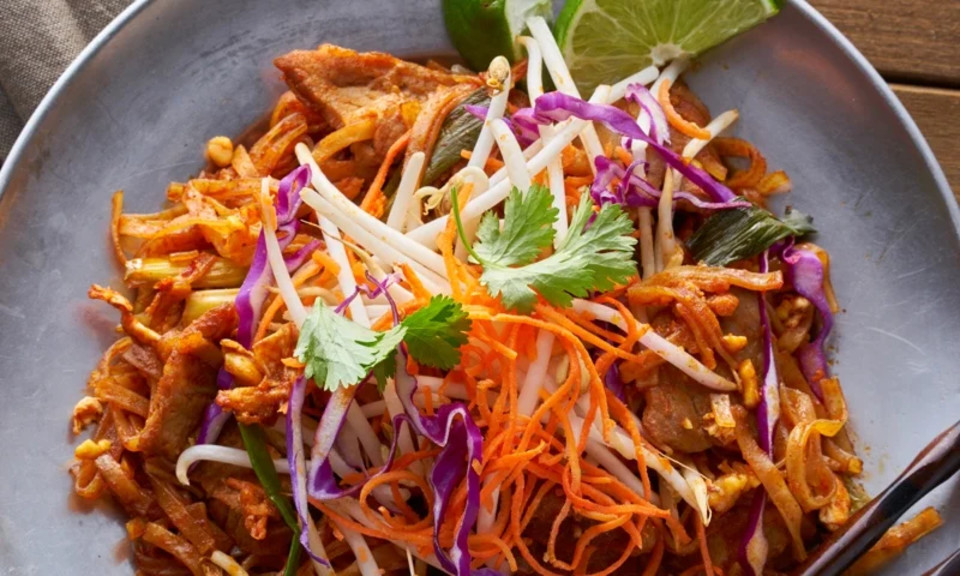 Gya
I love this place. I don't live in their delivery area, but if I did--I would order weekly. I think they have the best grilled chicken pho. Period. It's tasty--the broth, the ingredients, all well seasoned. The broth is not with pork, and that's a huge plus for me....since most pho places still use beef/pork broth in their "chicken" & "vegetable" options, it's so misleading. They also have great tasting bahn mi, I always order the veggie fish.
Matt
Ive been ordering from here for almost seven years so its probably time to write a review. They deliver faster than anyone else and the food is great. What else is there to say. Order the chicken thigh banh mi and the summer rolls and thank me later.
Stefano
AMAZING. The vegetarian pork is unreal. My husband is allergic to cilantro so we always ask for our bahn mi without it and they ALWAYS get it right! We love this place and order from here constantly. Just the best.
Ryan
First time ordering the Sumer roll and I am already liking it, the sauce is great. The lettuce and the shrimp is fresh. I am going to order it again. I recommend the Sumer roll next time you guys order.
nicole
One of my go to delivery spots. The pho is always delicious and I love their bubble tea! Food typically arrives well before the estimated delivery time.
Michael
place is LEGIT. i'm centrally located in park slope and this place is hands down one of the best, across all types of cuisine, in the area. i have a tendency to work up a pretty big appetite, so i am always searching for places with the best bang for your buck. however this place is more- it is the trifecta. good price, solid amount of food, and GOOD quality. it is very hard to find all three. that being said, i got the classic sandwich and the rice with shredded chicken. throughly pleased with both. now, on to the delivery. given hindsight, there was no way i would give this place anything less then 5stars due to my satisfaction with food: unless they fak'd up my delivery up twice, taking an hour or something like that to deliver it. BUT, that didnt happen, delivery was rather prompt. it had been about 25 min since i placed my order and then... i hear my door buzz. NOW, i had read previous reviews of some sketchy, cheeky delivery man, getting all riled up about a 15-20% and tip wanting more. WELL, i tipped 20%. SO, i go to my door...ready for him. I buzz him in and fling open the door and rush down the stairs to meet him. we meet each other on the stairs and i immediately make eye contact and wont let up. he extends the bag of vietnamese deliciousness out to me. i quickly snag it from him as he looks up at me. he hesitates to leave, and does the awkward kinda of goes to leave with his shoulders, but keeps his feet in place, JUST IN CASE I MAY GIVE HIM A LIL EXTRA CASH TIP, and he stops. i still have not lost eye contact with him, and now we staring at each other. i open my eyes very wide, as if i'm trying to protrude them from my sockets. then i quickly jutted upper body at him. he ran down the stairs, but i gave chase. he was quick though, very quick. he opened the door and slid away down 5th ave. i hope he learned his lesson and will no longer be bothering anymore patrons. anyway, 5 stars for the food and an interesting social interaction with the delivery dude.
Tyler
I was very surprised to wake up with a stomach bug this morning. Nevertheless I was starving. Solids wouldnt do. Im not sure what possessed me, but pho came to mind. I was impressed by Lotus quite large history of good reviews, so I gave them a go. My delivery arrived almost alarmingly quickly. The food was absolutely exactly what I needed. Each item - pho and garden rolls - came with their own delicious sauces. I cant wait to order again (on a less tumultuous stomach) when I can go crazy on the toppings and sauces. Soon. Also cant wait to try the vermicelli. Im not a bahn mi girl, typically, but now Im intrigued.
Zarreen
This place is consistently great! I always order the shredded chicken pho with chicken broth and it comes with a lot of noodles and broth and is fresh, tasty and fast. I used to live in LA and it's hard to find really good Vietnamese food out here so I'm glad this place is so close and fast. I would ask for extra lime if you like more lime in your pho like I do. Other than that, really great!
Jennifer
I go back & forth between Lotus & "Home" a few blocks down but Lotus does it for me: esp the vegetarian options. The Pho just hits the spot. I always mean to try there other vegetarian meat options but I tend to stick with the tofu since its so darn good. Delivery was pretty fast today- way sooner than I expected & almost a lil embarrassing but it was worth it.
ELLA
Follow special instructions, always early or on time, care in packaging, hot and delicious on arrival - even the shredded chicken is seasoned. Grilled pork is delicioso - never dry and skimpy. Love this place. I used to order even with delivery fee - but now theres no fee! They rule. Only vietnamese joint in the area I want to order from.
About us
Asian, Dinner, Lunch Specials, Sandwiches, Smoothies and Juices, Vietnamese